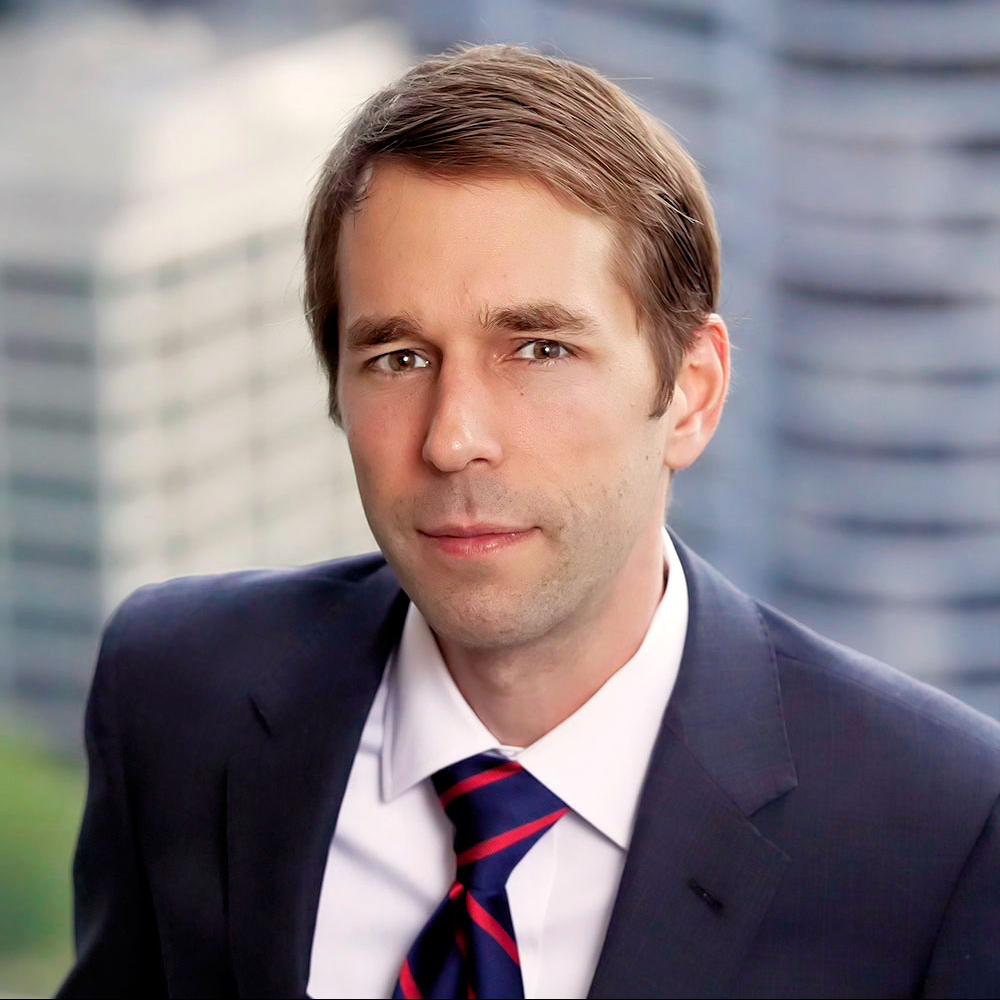 Harry Wilson represents clients in high-stakes commercial litigation in state and federal forums. His clients include public and private companies, governments, and political campaigns. Harry specializes in complex statutory claims, including claims brought under the Racketeer Influenced and Corrupt Organizations Act ("RICO"), the False Claims Act, the Copyright and Trademark Acts, the Oregon Securities Law, and state and federal election law.
Harry has been frequently recognized for his achievements as a litigator.  Recent awards include:
Client Choice Award, International Law Office, 2018 (exclusive winner for Oregon Litigation)
Under 40 Hot List, Benchmark Litigation, 2016. Honoring law firm partners nationwide under the age of 40. Harry was one of fewer than 380 lawyers nationwide and just five in Oregon given this distinction
Rising Star, Lewis & Clark Law School, 2016. Honoring one former graduate each year, Harry received the award in "recognition of his professional excellence and achievements as a litigator" and "his zealous advocacy on behalf of his clients"
Forty under 40, Portland Business Journal, 2015. Honoring business leaders in Oregon
Two Excellence in Justice Awards, Oregon Department of Justice, 2009 and 2010
The general counsel of one his clients recently wrote: "I'm so impressed with your firm, and in particular, your services throughout this litigation. You're smart, articulate, ethical and more importantly, a breeze to work with. Thank you."
Harry's practice includes some of the largest and most high-profile litigation in the Pacific Northwest, as well as pre-litigation disputes and arbitrations. Recent cases include:
Rosenblum v. Oracle and related cases. Harry represented the Oregon Attorney General, the State of Oregon, and Cover Oregon in their litigation against Oracle, the second-largest software company in the world. The litigation involved cases in state and federal court and claims for, among others, breach of contract, fraud, false claims, copyright, and racketeering. Harry played a central role in all the cases, including briefing and arguing dispositive motions and taking and defending key depositions. The litigation settled successfully in September 2016.
United States v. Bundy, et al. Federal Judge Anna Brown appointed Harry to represent the jury in the October 2016 Malheur National Wildlife Refuge occupation trial. After the trial, a group of media moved the Court to learn the identities of the jurors. Harry and fellow MH shareholders Laura Salerno Owens and David Markowitz developed a legal solution that protected the jurors' privacy, while allowing the press to perform its important news gathering function.
Foster et al. v. Beber et al. Harry represented a film producer and production company on claims for violations of the Oregon Securities Law, fraud, and breach of fiduciary duty. Harry obtained settlements the provided for a full return of his client's investment, plus attorney fees, before trial and with limited discovery.
Global non-profit v. National accounting firm. Harry represented a global non-profit in a complex tax accounting malpractice claim in Oregon and Washington state courts. Despite significant contractual limitations on liability, the case settled successfully and confidentially before beginning depositions.
Ballot title challenges. Harry represented Oregon voters who challenged two ballot titles in the Oregon Supreme Court. Harry wrote the Supreme Court briefs in both cases and in both cases the Supreme Court ruled in favor of Harry's clients.
Before joining Markowitz Herbold, Harry clerked for United States District Court Judge Michael H. Simon and was an Assistant Attorney General at the Oregon Department of Justice. He also served as an assistant to former United States Congressman and House Minority Leader Dick Gephardt. Harry is the Chair of the Board of Directors of De Paul Treatment Centers, the largest nonprofit drug and alcohol treatment center in Oregon. He is a graduate of Harvard University and Lewis & Clark Law School.
Board Positions and Memberships
Chair, Board of Directors, De Paul Treatment Centers
Board member, Coalition for Responsible Use of Prescription Medications
Member, American Health Lawyers Association
Member, Multnomah Bar Association
Member, Oregon Trial Lawyers Association
Member, Federal Bar Association
Education
Harvard University — A.B., Philosophy
Lewis & Clark Law School — J.D.
Admitted to Practice
Oregon
U.S. District Court, District of Oregon
Ninth Circuit Court of Appeals