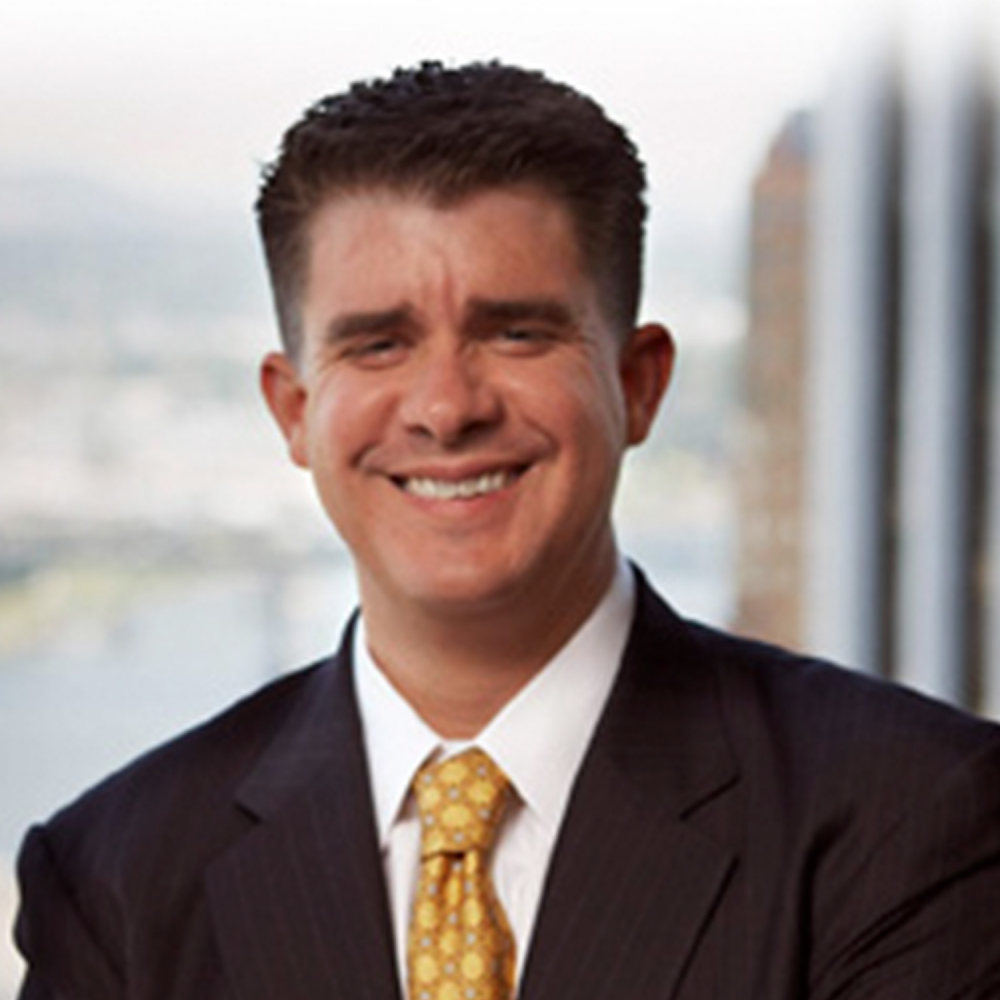 Joe Franco excels at untangling, and then winning, the firm's most complex cases. Whether arguing critical motions, developing key facts in discovery, or trying multi-million dollar cases, Joe approaches each assignment with intellectual rigor and steadfast preparation. Joe understands that big cases often come down to the smallest details. He commits to learning the details of his clients' businesses so he can provide sound guidance and persuasive advocacy when the stakes are high.
Joe has experience in all stages of litigation: managing complicated discovery, taking and defending key depositions, arguing dispositive motions, as well as being the lead lawyer in trials, arbitrations and mediations. Joe has significant expertise in cases involving breach of contract, legal malpractice, insurance coverage, unlawful trade practices, breach of fiduciary duty, and the protection of trade secrets. He has been recognized as a Rising Star by Oregon Super Lawyers magazine since 2010.
Some of Joe's recent experience includes:
Successfully defended a real estate investment firm against more than 40 investors in a four-week arbitration alleging rescission, fraudulent concealment, breach of fiduciary duty and negligence arising from alleged real estate investment losses of over $20 million. The arbitration panel dismissed all of plaintiffs' claims at the close of their case-in-chief. 
Represented a national fitness company in a dispute against a commercial landlord. Prevailed at trial and was awarded damages for breach of contract, injunctive relief and attorney fees.
Obtained a successful resolution of a multi-million dollar international dispute over a medical device distribution contract. 
Defended a client against claims of, and prosecuting counterclaims for, breach of contract and breach of fiduciary duty in dispute over the term of existence of an Oregon limited liability company. Won partial summary judgment recognizing the client's right to dissolve the LLC, which led to an advantageous settlement.
Represented a pharmacy against a former employee in a lawsuit alleging breach of contract, breach of fiduciary duty, misappropriation of trade secrets and tortious interference with business relations. The case was successfully settled prior to trial.
Defended claims for breach of fiduciary duty, conversion, unjust enrichment, interference with business relationships, federal racketeering, Oregon state racketeering and violation of Oregon securities laws. Successfully settled the case in favor of the client.
Prior to attending law school, Joe investigated abuse and neglect of vulnerable adults at long-term care facilities for the State of Oregon.  
Experience and Affiliations
Rising Star, Oregon Super Lawyers magazine, 2010 - present
Member, Oregon State Bar, Bench and Bar Commission on Professionalism
Member, Multnomah Bar Association, Court Liaison Committee
Former member, Multnomah Bar Association, Judicial Screening Committee
Former member, Multnomah Bar Association, CLE Committee
Member, Oregon Trial Lawyers Association
Education
Lewis & Clark Law School — J.D., magna cum laude; Cornelius Honor Society
University of Oregon — B.A.
Admitted to Practice
Oregon
U.S. District Court, District of Oregon
Ninth Circuit Court of Appeals