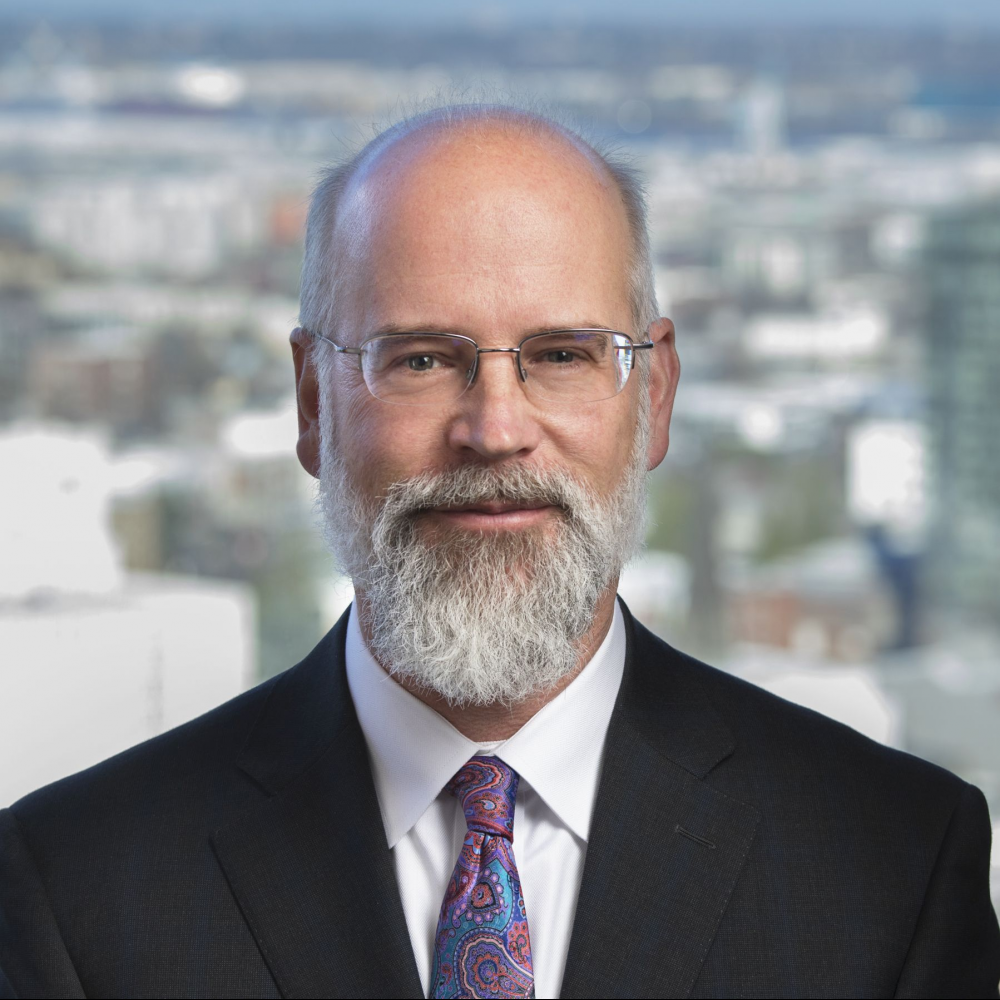 What do Peter Parker, Clark Kent and Paul Bierly have in common? They all disguise their superpowers behind a mild-mannered, congenial demeanor. In the world of litigation where the stakes are high, deadlines are tight, and cases are often won or lost on written briefing, Paul is an unflappable force and potent weapon.
Paul focuses his practice on brief writing for complex litigation and appeals.   He has authored countless briefs and motions that resulted in favorable opinions and outcomes for clients.  Paul has also consistently obtained favorable appellate judgments for clients in the Oregon and Washington Courts of Appeal, as well as in the Ninth Circuit Court of Appeals.  He is part of Markowitz Herbold's Appellate Group.
Representative cases include:
Representing a family-owned ranch in Southern Oregon against claims by minority shareholders; successfully obtained a reversal in the Ninth Circuit Court of Appeals.
Representing a widow who sued for benefits under an accidental death insurance policy; successfully obtained a reversal in the Ninth Circuit Court of Appeals.
Representing a construction company in its efforts to obtain insurance coverage for an on-site accident; successfully obtained a reversal in the Washington Court of Appeals.
Representing one faction of a closely-held family company after the family entered into a settlement agreement; successfully obtained an affirmance in the Oregon Court of Appeals that the agreement was enforceable. 
Representing a prominent commercial real estate appraiser against claims for professional negligence related to a business property appraisal; successfully settled the dispute on terms favorable to client before a ruling by the Oregon Court of Appeals.
Representing a widow in a suit against an insurance company that had denied claims under a life insurance policy; insurer paid policy limits after oral argument in the Ninth Circuit Court of Appeals. 
Paul is also the firm's go-to lawyer when clients need advice on insurance disputes.  He literally wrote the book, the Oregon Bar's Continuing Legal Education binder, on how insurance policies should be construed in Oregon.  
After obtaining his law degree, Paul clerked for the Alaska State Courts, and then for Judge H. Russell Holland of the United State District Court for the District of Alaska.  While there, he gained experience on such diverse matters as Indian sovereignty rights, admiralty law, savings and loan defaults and corporate bankruptcies.  Before joining the firm in 2000, Paul practiced at another leading Northwest law firm where he worked on a wide variety of cases, ranging from the Exxon Valdez case and tobacco litigation to small pro bono disputes.  In addition to his regular practice, Paul served as a member of the Oregon Board of Bar Examiners from 2001 to 2004. 
Away from the office, Paul has enjoyed participating in Olympic-style weightlifting for over a decade.  In addition, he is a certified judge for the USA Weightlifting Federation.  He organizes and runs meets, and judges Olympic-style weightlifting competitions several times a year in the Pacific Northwest.
Experience and Affiliations
Member, Oregon Board of Bar Examiners, 2001-2004
Member, Portland Oregon Weightlifting (POW)
Education
University of Puget Sound School of Law, J.D., cum laude, 1990
University of Washington, B.A., English, 1982
Admitted to Practice
Oregon
Washington
Alaska
U.S. Court of Appeals, Ninth Circuit Court
U.S. District Court, District of Oregon
U.S. District Court, Western District of Washington
U.S. Tax Court, District of Oregon