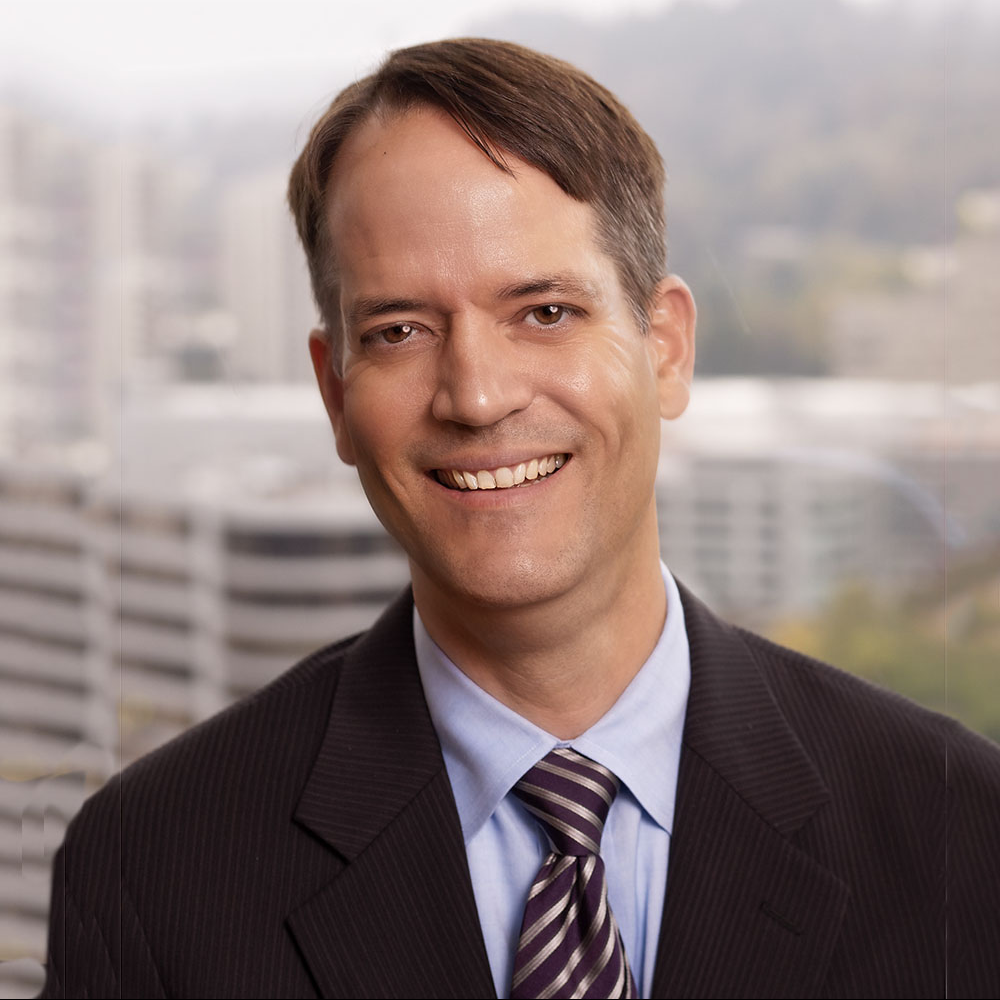 To say that Stephen Deatherage is an experienced legal writer is a little like saying an opera singer can carry a tune. To Stephen, words are his stock in trade. For more than 15 years, he has honed his craft of researching, briefing, and arguing complex motions in federal and state trial courts, as well as representing clients before federal and state appellate courts so that each word, spoken or written, advances an overall goal: to be concise, persuasive, and result in an argument that is adopted by the court.
Stephen has extensive law and motion practice experience, and is adept at formulating legal briefing strategies that frame the legal issues before the trial court, maximize the possibility of a favorable outcome on those issues, and preserve them for possible appellate review.  In short, Stephen has committed his practice to presenting winning motions at trial – and having those wins upheld on appeal.
Stephen's current scope of representative law and motion experience includes:
On appeal to the Ninth Circuit, wrote and argued the successful defense of a trial court summary judgment motion win (he also developed and wrote the motion), in a case in which an employer was sued for the intentional torts of its employee.
On another appeal take to the Ninth Circuit in an indemnity case, Stephen again successfully defended his winning summary judgement motion, which had the result of shifting millions in potential liability from his client to the other party.
Writing summary judgement briefing on behalf of a regional convenience store chain that was the target of a hostile takeover attempt.  Issues presented in the briefing required close analysis of the Oregon Control Share Act and the Oregon Security Law, and resulted in a decisive win for the client and a favorable settlement.
Defeating summary judgment motions filed by an investment fund manager and the accountants hired to monitor his investment activity.  The case proceeded to trial, where – after defeating directed verdict motions filed by those defendants – the investor clients prevailed on their claims and were awarded their requested damages.  After trial, Stephen prepared briefing that increased the settlement amount with the accountants by several million dollars.
Writing the winning summary judgment briefing that forced a multi-national pharmaceutical corporation to pay for an innovative product designed by a local company.
After trial of a $30 million claim for breach of an international aircraft lease, preparing briefing that saved the client millions of dollars in pre-judgment interest.
Stephen has also represented clients in more than 100 depositions, and has provided guidance to clients as they responded to discovery requests in state and federal courts. 
Within the law firm, Stephen is the recognized authority on writing tips and editorial style.  His internal blog, "The Scribe's Tip," offers technical guidance on grammar, proper punctuation, and common writing errors. 
When Stephen isn't practicing law, he spends much of his time volunteering with the Boy Scouts of America (BSA).  In 2009, Stephen visited Camp Baker, a BSA summer camp where he spent many of his summers as a Boy Scout in the 1980s.  The visit led him to reconnect with the organization. Now he spends many of his weekends teaching what he learned in his youth to a new generation of young leaders. In 2017, Stephen received the Silver Beaver Award, for Boy Scout leaders of exceptional character who have made positive impacts on the lives of youth. In 2015, he was inducted into the Second Century Society, a designation that recognizes significant financial gifts to the Boy Scouts organization.  He received the District Award of Merit in 2013, and was awarded the Vigil Honor in 2012.  Stephen was presented with the Council Certificate of Merit that same year for his meritorious efforts in assisting a bicycle accident victim.
Experience and Affiliations
Founder's Award, Boy Scouts of America, 2018
Member, Appellate Practice Section, Oregon State Bar
Member, Scribes:  The American Society of Legal Writers
Rising Star, Oregon Super Lawyers magazine, 2008, 2009
Silver Beaver Award, Boy Scouts of America, 2017
The Second Century Society, Boy Scouts of America, 2015
District Award of Merit, Boy Scouts of America, 2013
Vigil Honor, Boy Scouts of America, 2012
Council Certificate of Merit, Boy Scouts of America, 2012
Education
Willamette University, College of Law, J.D., cum laude
University of Oregon, B.A.
Admitted to Practice
Oregon
Washington
U.S. Supreme Court
U.S. Court of Appeals, Ninth Circuit
U.S. District Court, District of Oregon
U.S. District Court, Western District of Washington