WSBA-CLE Conference Center1501 4th Ave Ste 308Seattle, WA 98101-1660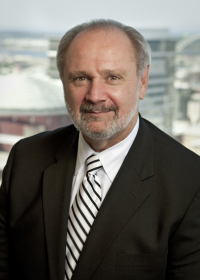 Powerful, practical methods to:
Set deposition goals and accomplish them using good questioning strategies

Control the deposition

Structure and formulate questions effectively

Ask the "big" question

Listen effectively

Know when to stop talking
 DAVID MARKOWITZ is a nationally noted speaker. For more than 20 years, he has studied deposition and trial techniques, and has presented dozens of seminars to improve the skills of practicing attorneys. He is a senior partner in the Portland firm of Markowitz, Herbold, Glade & Mehlhaf, P.C., where his practice emphasizes civil litigation, including commercial, insurance and personal injury cases. He is listed in the Best Lawyers in America for Business Litigation, and was recognized by Chambers USA as one of the two top commercial litigators in Oregon.
 SCHEDULE
7:45 a.m. Registration Check-In Opens
8:40 a.m. Seminar Begins
4:45 p.m. Adjourn