World Trade Center, Mezzanine, 26 SW Salmon St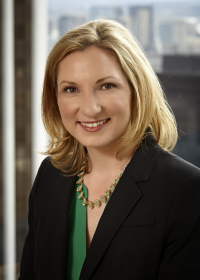 What does "because of sex" mean in 2017? Since its addition to Title VII of the Civil Rights Act of 1964, the prohibition on workplace discrimination "because of sex" has been constantly evolving. In this CLE, Laura Salerno Owens, Markowitz Herbold, will examine landmark decisions that form the basis for Title VII sex discrimination claims, and analyze how they have been interpreted in recent years to address increasingly broader forms of gender bias. In particular, the CLE will discuss the evolution of case law disapproving of "sex stereotyping" and the doctrinal implications for sex-based discrimination claims in new and emerging contexts, including sexual harassment between members of the same gender, pregnancy and childcare, and transgender discrimination.
 For more information: Contact Molly Honore, Markowitz Herbold at 503.295.3085. For registration questions, contact the MBA at 503.222.3275.