Sentinel Hotel, Portland, OR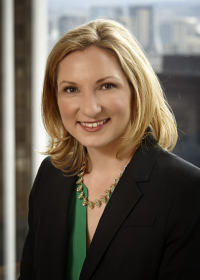 Accomplished trial lawyer Laura Salerno Owens' presentation focuses on the importance of recruiting men to join women in the MeToo movement, and empowers listeners to make the case that gender equity is good for men, women, and the bottom-line. She begins with evidence that gender inequality still exists in the workplace even though women have made great strides over the years. Laura then discusses how to turn the "MeToo" movement into the "WeToo" movement by getting men to understand that gender equality has a positive impact on them too. Laura then provides strategies organizations can implement to even the playing field, and shares ways we can promote gender equality in our own homes. 
This action-oriented presentation includes visuals to help illustrate Laura's key points, and makes attendees think about how men and women can solve the gender equality problem together.