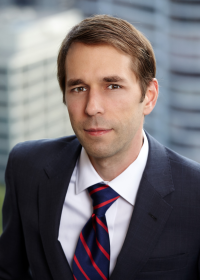 As the pandemic continues, there will be an increase in contractual defaults. Organizations depend on the strength of their contracts. Whether they are with suppliers, financial institutions, licensees, or vendors, businesses need to anticipate the unknown and protect their contracts against unforeseen events.
This CLE will focus on what you can do now and going forward to protect your company's agreements. Markowitz Herbold attorney Harry Wilson will discuss what to consider when drafting new contracts or amending existing agreements. He will address force majeure clauses, as well as UCC and common law defenses to contract enforcement in a wide variety of commercial contracts, including leases, licenses, and insurance contracts.  
We will also be raffling a bottle of 2017 Domaine Drouhin Dundee Hills Pinot Noir!
CLE credit: Pending
Harry Wilson, Shareholder, Markowitz Herbold PC
Harry represents clients in high-stakes commercial litigation in state and federal forums. His clients include public and private companies, governments, and political campaigns. Harry specializes in complex statutory claims, including claims brought under the Racketeer Influenced and Corrupt Organizations Act ("RICO"), the False Claims Act, the Copyright and Trademark Acts, the Oregon Securities Law, and state and federal election law.