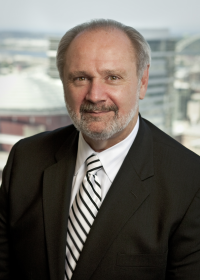 From the cutting-edge strategies to best practices on successful depositions, this live telephonic seminar will teach you the techniques and tactics to take and defend the most effective depositions. We'll cover strategies on witness preparation, teaching your client to be a terrific deposition witness, strategies on formulating tough questions, ordering questions during the deposition, techniques used by the best attorneys, & introducing powerful depositions to for impeachment and refreshing recollection, among numerous other cutting-edge strategies. Specific emphasis will be placed on successful use of depositions before juries and courts, including skills to draw attentions to facts that advantage your client. Our distinguished seminar faculty will also cover ethical considerations to ensure compliance with the evolving rules of professional conduct.

You'll learn various ways, from the very simply to the very sophisticated, to advance your skills in preparing witnesses for depositions and obtaining valuable insight from adverse witnesses at the deposition. Course materials will serve as a treatise on these advanced techniques, as well as an exhaustive reference source for your future reference. The nationally recognized instructors will share many real life case histories and anecdotes that will readily illustrate the effectiveness of various methods.
Register today to learn the cutting-edge skills and latest ethical rules to prepare for, take, defend, and utilize successful depositions to advantage your clients.
For more information or to register, visit the Rossdale Group website at http://www.mcssl.com/store/legalresourcesinc/catalog/product/4ee970d1d1724331a193c33364a9d84a