World Trade Center, Mezzanine, Room 26, SW Salmon, Portland, OR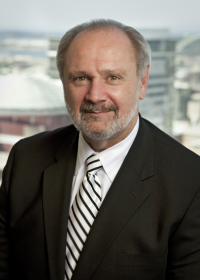 Both inside and outside counsel are facing growing pressure to lower the costs associated with litigation. Court rulings, opposing parties and other unforeseen actions make predicting the cost of litigation nearly impossible. However there are steps you can take, and tools you can employ, to control expenses. Three seasoned litigators, David Markowitz of Markowitz, Herbold, Glade & Mehlhaf, Bill Barton, Attorney at Law, and John Hart of Hart Wagner will discuss ways to contain costs including:
Preparing staff for litigation
Efficiently using experts
Cost consideration of venue
Using consultants efficiently
Using motion practice cost effectively
Using case assessments and budgeting to control costs
Minimizing document management and discovery costs
For more information call the MBA at 503-222-3275.