Stoel Rives, 900 SW Fifth Avenue, Suite 2600, Portland, OR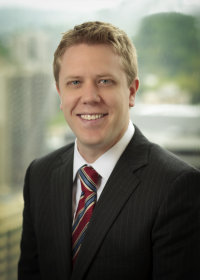 Markowitz Herbold Shareholder Chad Colton will present on strategies for obtaining foreign discovery and then offering it into evidence in Oregon's state and federal courts.
With international trade on the rise in the Pacific Northwest, Oregon trial lawyers occasionally find themselves needing to obtain foreign evidence to support their clients' cases.  Obtaining foreign evidence can be quite tricky, and offering foreign documents into the trial or evidentiary record presents an additional set of challenges. 
Cost: Free to International Law Section members, $15 for non-members (check payable to Oregon State Bar, bring to CLE. ) Register by Monday, May 9, 2016.
Click here for more information.