Oregon State Bar Center16037 SW Upper Boones Ferry Rd., Tigard, OR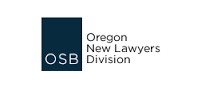 The Oregon New Lawyers Division is pleased to invite you to its annual SuperSaturday CLE event. The program includes three concurrent tracks of programs including one track on mandatory reporting credits.
Markowitz Herbold attorneys Laura Salerno Owens and Emily Teplin Fox will be presenting at this popular event.
9:00 - 10:00 a.m.  Employment Law 101: Basic Overview under State and Federal Law (Laura Salerno Owens)
1:00 - 2:00 p.m.    Representing Disabled Clients (Emily Teplin Fox)
For more information about this event, visit the ONLD page of the Oregon State Bar website.