Miller Nash Graham & Dunn LLP, 3400 U.S. Bancorp Tower, 111 SW Fifth Avenue, Portland, OR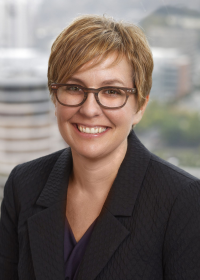 Please join Moderator Anna Joyce, retired Supreme Court Justices Richard Baldwin and Rives Kistler, and current Justice Chris Garrett for a discussion about their time on the Oregon appellate courts. The justices will discuss their experiences on the bench, where the court has been, and where it is headed. The panel discussion will be followed by a hosted reception to honor the contributions of Justices Kistler and Baldwin to the Oregon Supreme Court.
This event is free and open to all members of the legal community. If you plan to attend please RSVP by clicking here.