Wayne L. Morse United States Courthouse, Eugene, OR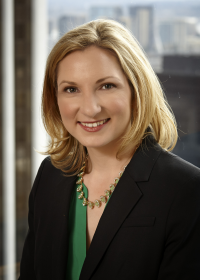 Markowitz Herbold Shareholder Laura Salerno Owens will be part of a panel discussing one's career and the community during the Art of the Possible: Harnessing Innovation and Creativity to Unlock Professional Potential conference in Eugene. 
The Women's Law Forum is one of the oldest and largest law student organizations at the University of Oregon School of Law. The purpose of the Women's Law Forum is to provide just that: a forum for women in the law school. Through the organization of on-campus events and fundraisers, the WLF provides students with opportunities to network with legal professionals as well as learn about social and legal issues that affect women in the legal profession. WLF is dedicated to actively promoting equality and the fair treatment of women in the legal profession and in society as a whole.