Red Lion at the Quay, Vancouver, WA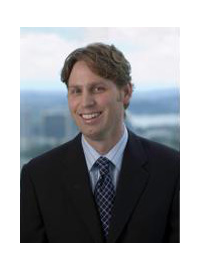 David Markowitz and Matt Donohue of Markowitz Herbold Glade and Mehlhaf will be presenting. Dave is considered by many to be one of the top commercial litigators in the Northwest. He has developed a successful practice by honing the art of rainmaking. Matt is a shareholder at the firm and has quickly become an effective rainmaker using some of Dave's techniques but also developing his own approach. If you are looking for inspiration and practical advice on getting and keeping clients, you'll be glad you came.
David Markowitz A founding member of the firm, Dave Markowitz is considered by most to be among the best trial lawyers in the Northwest. His commanding presence and keen instincts have made him a courtroom icon. Over the last two decades, Dave has shepherded the firm from its beginning as an ambitious two-attorney litigation shop to its present status as one of the premier business litigation firms in the region Matt Donohue is a shareholder at Markowitz, Herbold, Glade & Mehlhaf. He handles a wide variety of cases in federal and state courts, including antitrust, contract and licensing disputes, partnership and shareholder disputes, class actions, real estate and intellectual property litigation.
To register or for more information visit www.ccba.org.