The Benson Hotel, Portland, OR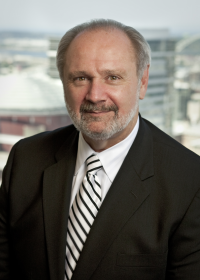 Client development can be challenging, especially if you have not learned the strategies that generate a consistent flow of new business.  David Markowitz of Markowitz Herbold Glade & Mehlhaf, Bonnie Richardson of Folawn Alterman & Richardson, and Mark Wada of Farleigh Wada Witt will serve as panelists for this lively discussion on the art of rainmaking.  Markowitz is considered by many to be one of the top trial lawyers in the Northwest, and he has developed a successful practice by honing the art of rainmaking.   Richardson is the managing partner of her firm and has become an effective rainmaker by developing her own approach to building her practice.  Wada is a seasoned business developer and will share his wisdom and thoughts on how to best cultivate your practice.
For more information or to register, visit the OAPABA website.