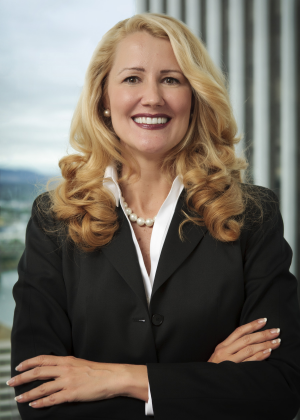 Portland litigation firm Markowitz Herbold PC is pleased to announce that Shareholder, Renée Rothauge, has been selected by Benchmark Litigation as one of the nation's top 250 women litigators in the U.S.  Rothauge is one of only three selected in Oregon.
Rothauge was identified for the Benchmark Litigation Top 250 Women Litigators based on extensive research among litigation practitioners carried out over six months.  The decision to feature a distinguished female litigator is based on targeted research completed during the US Benchmark Litigation review process. Peer review and overall depth of their litigation careers were important elements during this research.
Rothauge is an experienced trial attorney specializing in complex business and intellectual property disputes. In her more than 25 years of practice, she has developed a strong track record of success in the resolution or litigation of more than 200 complex business, technology and intellectual property cases. Renée is often retained by other attorneys to assist with cases which are extremely complex or hold a high degree of business risk.