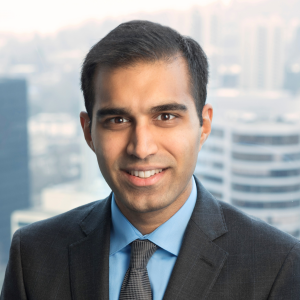 Portland business litigation firm Markowitz Herbold PC announced today that Anit Jindal has joined the firm as an associate.
Jindal brings to Markowitz Herbold a wealth of civil litigation experience derived both from his work in the Alaska state and the federal court systems, as well as experience working in private practice.
Jindal most recently clerked for the Honorable Morgan Christen who sits on the nation's Ninth Circuit Court of Appeals in Anchorage, Alaska.  There, Jindal gained invaluable experience working with some of the busiest and most notable federal appellate judges in the land. 
Jindal also served as Alaska Supreme Court Justice Peter Maassen's law clerk where he conducted legal research and prepared bench memoranda for the state civil appellate caseload. 
Previously, Jindal was an associate at the Washington DC firm of Fried, Frank, Harris, Shriver & Jacobson where he represented clients in large-scale civil litigation in areas such as real estate, antitrust, securities, qui tam, and international arbitration.  During his time with the firm, he was a member of a small litigation team that was awarded the Outstanding Achievement Award from the Washington Lawyers' Committee recognizing a favorable settlement in a noted employment discrimination lawsuit.