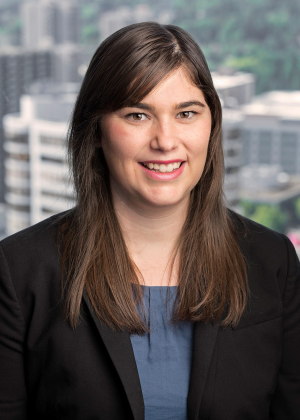 Portland litigation firm Markowitz Herbold PC announced today that attorney Brittany Simpson has joined the board of directors of Emerging Professionals of Portland.
Simpson is a trial lawyer who represents high-profile corporate and individual clients across a wide range of industries including banking, oil and gas, insurance, real estate and healthcare.
An affiliate of the Portland Business Alliance, Emerging Professionals of Portland (EPOP) is an organization that offers young professionals a place to develop their careers, build a peer network and gain exposure to business leaders. EPOP offers programming focused on educational and professional development, as well as civic engagement and networking opportunities.
Visit the EPOP web site at www.portlandalliance.com.