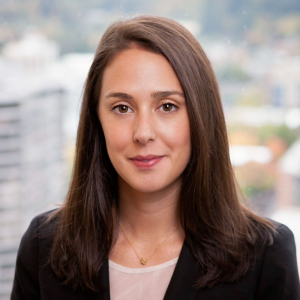 Portland litigation firm Markowitz Herbold PC announced today that attorney Kristin Malone has joined Oregon Ballet Theatre's (OBT) Board of Trustees for a three-year term.
Malone is a trial lawyer who represents high-profile corporate and individual clients across a wide range of practice areas including intellectual property, fraud, antitrust, contract disputes and employment litigation.
OBT is the largest professional ballet company in Oregon, employing nearly 200 people and attracting world-class artists from around the world. OBT is dedicated to the creation and preservation of the highest quality classical ballet performances. The company seeks to inspire an enduring appreciation of dance and to connect in meaningful ways to Oregon's community.