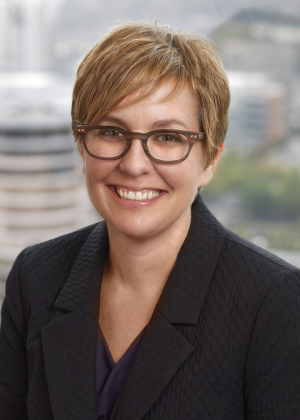 Portland litigation firm Markowitz Herbold PC announced today that former Oregon Solicitor General Anna Joyce has become a shareholder with the firm. 
Joyce, co-leader of the firm's appellate practice, is an appellate and trial lawyer with 16 years of experience. She focuses her practice on developing winning strategies and writing successful arguments for both the trial and appellate courts. 
Prior to joining the firm, Joyce worked at the Oregon Department of Justice (DOJ), Appellate Division, serving as the Solicitor General. She also worked as an Assistant Attorney General for the Department of Human Services and Division of Child Support, as well as an Assistant Attorney General, Assistant Attorney-in-Charge , and Deputy Solicitor General for the Appellate Division. She graduated first in her class from the University of Oregon School of Law.
Joyce is a Dove Lewis Emergency Animal Hospital board member and an executive committee member of the Oregon State Bar's Appellate Section.