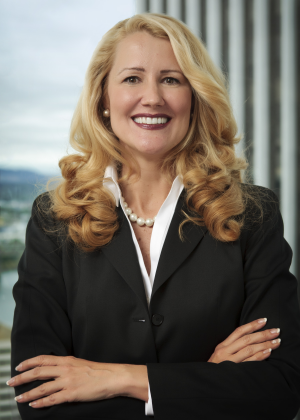 Portland litigation firm Markowitz Herbold PC announced today that trial lawyer Renée Rothauge has been appointed by the American College of Trial Lawyers (ACTL) to the national Regents Nominating Committee for 2018.
The Regents Nominating Committee is charged with finding and evaluating outstanding candidates for the ACTL's Board of Regents. Rothauge currently serves on the ACTL's Oregon State Committee.
Rothauge is a trial lawyer specializing in bet-the-company and intellectual property litigation. She has a national practice and her client roster includes many Fortune 500 companies.