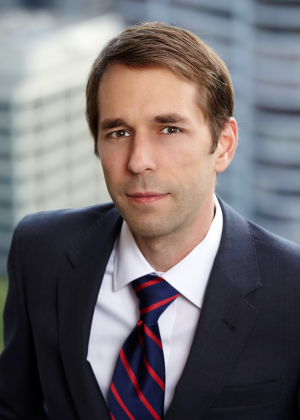 Portland litigation firm Markowitz Herbold PC is pleased to announce that Shareholder Harry Wilson is the exclusive winner of the 2018 Client Choice award for Oregon litigation by the International Law Office (ILO).
Nominated by corporate counsel, the award recognizes Wilson for his excellent quality of client service. The criteria for this recognition focuses on an attorney's ability to add real value to a client's business above and beyond what is required.
Wilson represents clients in complex litigation involving contracts, business torts, securities, and employment in state, federal, and international forums. He has worked on cases before the United States Supreme Court, the Ninth Circuit Court of Appeals, an international tribunal in Kenya, and state courts throughout Oregon. He is involved in some of the largest litigation in the Pacific Northwest, and smaller pre-litigation disputes and arbitrations.  Wilson's clients include businesses, individuals, startups, governments, and nonprofit organizations. 
Besides his legal work, Wilson is the Chair of the Board of Directors of De Paul Treatment Centers, one of the largest nonprofit drug and alcohol treatment centers in Oregon, and a member of the Oregon Coalition for the Responsible Use of Medications.  Before beginning his legal career, Wilson served as an assistant to former United States Congressman and House Minority Leader Dick Gephardt. He is a graduate of Harvard University and Lewis & Clark Law School.
Launched in 1998, ILO is the nexus where global corporate counsel engage with the world's preeminent law firms. Its Client Choice awards recognize those law firm partners around the world that stand apart for the excellent client care they provide and quality of their service. Law firm partners can only be nominated by corporate counsel.