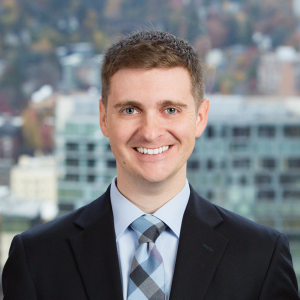 Portland business litigation firm Markowitz Herbold PC announced today that Nathan (Nate) Burcham has joined the firm as an associate.
Burcham is a trial lawyer who handles complex business litigation. He represents individuals and corporations in state and federal courts.
Burcham most recently served as a law clerk for the Hon. Zack Hawthorn of the U.S. District Court for the Eastern District of Texas. Prior to that, he was a legal intern for the U.S. Department of Education, Office of Civil Rights, Program Legal Group, in Washington, D.C., authoring interpretive guidelines for federal civil rights protections in race, gender, and disability discrimination contexts.
During law school, Burcham served as a legal intern for Massachusetts Advocates for Children, Harvard Education Law Clinic, drafting legislative language for a budgetary line item to fund a state educational grant program supporting children who have experienced trauma. He also worked as a legal intern for the Missouri Public Defender System, developing defense strategies for criminal trials and assisting with voir dire.
Burcham graduated from Harvard Law School where he was named a Presidential Scholar and a Heyman Summer Fellow. While attending Harvard, he was the Executive Managing Editor of the Harvard Civil Rights-Civil Liberties Law Review.  Prior to law school, Burcham worked full-time as a student financial aid counselor while he earned his M.A. in Theology at Fuller Theological Seminary.