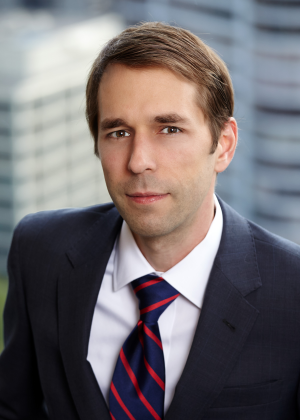 Portland litigation firm Markowitz Herbold PC is pleased to announce that Shareholder Harry Wilson has been recognized as the 2019 Samuel C. Wheeler Freedom Award winner by De Paul Treatment Centers. This year is the 20th anniversary of the Freedom Awards, presented annually at De Paul's awards luncheon in October.
Each year, De Paul Treatment Centers, one of Oregon's oldest and largest providers of residential and outpatient chemical dependency treatment, honors someone from the recovery community with the Freedom Award. The Award is given to those who help battle the stigma of addiction by sharing their story of recovery and giving back to the community in meaningful ways.
Wilson is a prominent member of the recovery community and a fierce advocate for De Paul Treatment Centers. Wilson served as the Board Chair for the past four years and has played an integral role in De Paul's growth and success. His vision for, and dedication to, building a community free from stigma of addiction has shaped De Paul's plans for the future.
Wilson is a trial lawyer who represents clients in complex litigation involving contracts, business torts, securities, and employment in state, federal, and international forums. He has worked on cases before the United States Supreme Court, the Ninth Circuit Court of Appeals, an international tribunal in Kenya, and state and federal trial courts throughout the country. He is involved in some of the largest litigation in the Pacific Northwest, and smaller pre-litigation disputes and arbitrations. Wilson's clients include businesses, individuals, startups, governments, and nonprofit organizations.