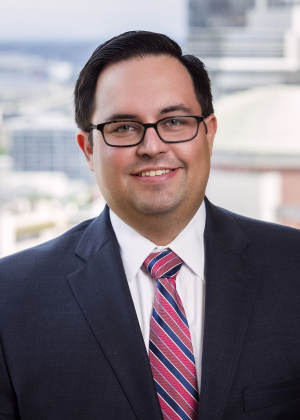 Portland litigation firm Markowitz Herbold PC announced today that shareholder Stanton Gallegos has been named co-chair of the Oregon Hispanic Bar Association (OHBA).
Gallegos is a trial lawyer who represents high-profile corporate and individual clients across a wide range of practice areas including securities litigation, contract and shareholder disputes, products liability, class actions, and other business torts.
The OHBA was founded in 2002 to improve the conditions for lawyers of Hispanic heritage in Oregon. One of the oldest specialty bars, OHBA encourages Latinx individuals to become attorneys; collaborates with other organizations to retain Latinx legal professionals; raises awareness of Latinx legal issues; supports Latinx law students and legal professionals; promotes the advancement of Latinx legal professionals; and celebrates the achievement of Latinx legal professionals.