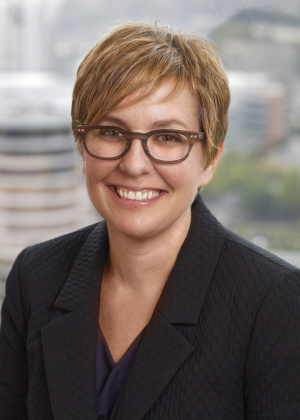 Portland litigation firm Markowitz Herbold PC has appointed Anna Joyce to serve as managing shareholder. Joyce, who joined the firm in 2015, is the former Solicitor General for Oregon and leads the firm's appellate practice.
She is the third woman and second LGBTQ attorney to take the helm since the law firm 's founding in 1983. Joyce replaces Kerry Shepherd, who held the position for four years. Shepherd will continue to focus on his complex commercial litigation and government practice.
Joyce has briefed and argued hundreds of appeals before the Oregon Supreme Court and the Oregon Court of Appeals. She has also briefed cases that went before the United States Supreme Court.
Joyce received her J.D. from the University of Oregon School of Law, ranking first in her graduating class. Before joining the Oregon Department of Justice, she served as the judicial clerk for the Honorable Rives Kistler at the Oregon Court of Appeals.