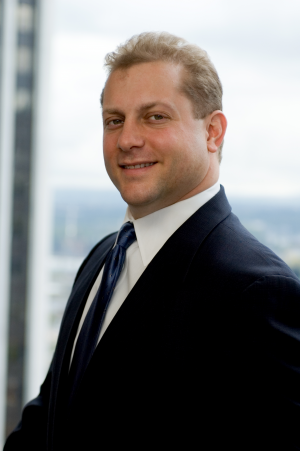 MHGM Shareholder Matt Levin was recently interviewed for a Portland Business Journal article on the trend of large companies using small firms for their legal work.
Levin is quoted as saying:
"When you hire a firm like mine, you know the lawyer, you know they'll be involved in the case," Levin said. "It's not just one party who does everything, it's a team of attorneys, paralegals and secretaries. They know your name when you walk through the door. It's those things that clients value."
Firms like Markowitz Herbold can also be more flexible when it comes to arranging fees. For some clients where the ability to budget is important, Levin and his colleagues can offer flat monthly billings.
In one instance, Markowitz Herbold agreed to a set, discounted monthly bill with a contingency fee on the back end if the firm recovered a certain amount.
"What was unique about the arrangement, though, was that we guaranteed that if we went to trial on their case and didn't collect at least a $10 million recovery, we'd refund every penny of the fees they paid," Levin recalled. "That was an unusual case, but every case and every client is different, and I can think of at least 10 examples of unique fee agreements that we have done."
To see the complete article visit the Portland Business Journal.
Originally published in the September 21, 2012 Portland Business Journal.