Springhill Country Club, Albany, Oregon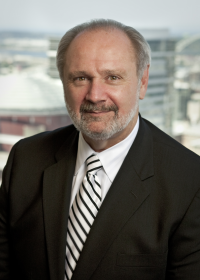 Please join the Linn-Benton Bar Association in welcoming Dave Markowitz, one of the top trial lawyers in the Northwest. Among his many honors, Mr. Markowitz is recognized by The Best Lawyers in America as one of Portland's 2013 "Bet-the-Company" Litigators, he was cited as one of the top ten Oregon litigators by the National Law Journal, and is recognized by Chambers USA as one of the top commercial litigators in Oregon.
Mr. Markowitz will be sharing his experiences and techniques in his dynamic, CLE, "Mastering the Art of Persuading the Trial Judge" on January 17th at the Springhill Country Club in Albany. Mr. Markowitz will discuss the three skills needed to become a more successful advocate and provide tips on strengthening your oral argument, speaking persuasively,establishing credibility, and effective use of visual aids. 3.5 General CLE Credits.
To register visit the Linn-Benton Bar Association website.