Stoel Rives, 900 SW Fifth Avenue, 19th Floor Lounge, Portland, OR 97204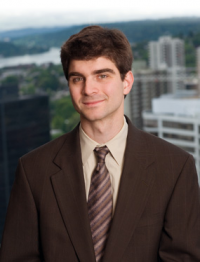 MHGM attorney Dallas DeLuca invites you to join the OSB's Sustainable Future and Environmental & Natural Resources sections for a celebration honoring this year's winner  2012 Award winner Stoel Rives.
Special guest for the evening is U.S. Representative Earl Blumenauer. For more information or to register email Trina Gremaux at tcgremaux@stoel.com.
Parking will be validated for most nearby parking garages.