Mark O. Hatfield United States Courthouse, Portland, Oregon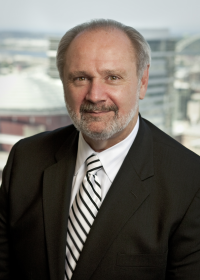 Dave Markowitz will be part of the faculty for the 13th Annual Oregon Trial Advocacy College. He will be lecturing on the topic of Direct Examination.
More than a decade of developing advocacy skills and still going strong. First, you prepare in advance to try an actual case. Then, on day one, an outstanding faculty of judges and trial attorneys will instruct and demonstrate their successful techniques. On day two, they will guide and advise you through your mock trial complete with witnesses and jurors provided for you.
There is no better way than to "learn by doing." Limited enrollment ensures individual attention and constructive feedback. Active participation means
the ability to develop your own persuasive advocacy techniques and style. The power to persuade is the power to win.