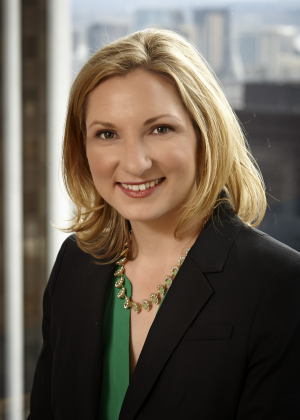 Portland litigation firm Markowitz Herbold PC is pleased to announce that Laura Salerno Owens, an attorney and shareholder with the firm, has been named to the Board of Directors of Rose Haven, a non-profit organization.
Rose Haven is a day shelter and community center serving women and children of all ages, regardless of need. Rose Haven welcomes women and children living on the streets and addresses their needs by offering life sustaining services and assistance in obtaining them. The staff and volunteers have a passionate commitment to the empowerment, integration and self-sufficiency of the women they serve.  
Salerno Owens represents clients in a variety of employment law issues including noncompetition/nonsolicitation agreements and trade secrets, wage and hour disputes, discrimination charges, sexual harassment allegations, and whistleblower claims. She also has experience litigating claims arising under the Family Medical Leave Act, the Oregon Family Leave Act and the Americans with Disabilities Act and representing clients before the Bureau of Labor and Industries (BOLI) and Equal Employment Opportunity Commission (EEOC).