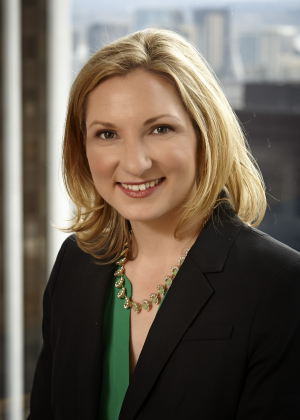 Portland litigation firm Markowitz Herbold is pleased to announce that Laura Salerno Owens, an attorney and shareholder with the firm, has been recognized as one of the top businesswomen in Portland.
Salerno Owens received the Women of Influence Award at the 16th Annual Women of Influence Awards Luncheon held April 11, 2019, at the Hilton Portland and Executive Tower. She was one of 25 women featured in the April 12 issue of the Portland Business Journal and selected out of hundreds of nominations. 
According to the Portland Business Journal, Salerno Owens and the other recipients were chosen for making a difference in their communities, blazing a trail for other women, and leaving a mark on the Pacific Northwest community.
Salerno Owens is a trial lawyer with broad experience representing employers and executives in single and class actions lawsuits. She represents clients in a variety of employment law issues including noncompetition/nonsolicitation agreements and trade secrets, wage and hour disputes, discrimination charges, sexual harassment allegations, and whistleblower claims.