Everyone is cancelling their contracts (or I have to cancel mine), how should I respond? 
Do you have a force majeure clause?
Do you have common law defenses of impossibility or frustration of purpose?
See attached memo for all you could ever want to know about these concepts.
What clauses should I have in my contracts to protect me going forward?
Here is a list of clauses you might consider including in your contracts in the future:
Cancellation Clause

A cancellation clause ensures there is a set time period to allow your clients to cancel without having to pay the remainder due on their account, and if they cancel after that period they are obligated to pay all remaining balances.

Rescheduling Clause

A rescheduling clause should either (1) allow rescheduling to occur under your business practices in the event you can rebook the event date, or (2) not allow rescheduling to occur under any circumstances.

Safe Working Environment Clause

A Safe Working Environment Clause tells your clients that your company reserves the right to discontinue service in the event some unsafe condition arose.  You should modify this clause to your business practices and include all unsafe working environments that you do not agree to provide services under.

Clients' Responsibility to Secure Insurance Clause

An insurance clause ensures that your clients agree to purchase all insurance that they deem necessary to protect themselves from unforeseen events.

Non-appearance and cancellation insurance
Indemnification Clause

Indemnification clauses address the duty to compensate and defend for losses incurred.  For service professionals, you want to ensure this clause involves losses incurred by you as the Company for any unforeseen third-party claims.

Limitation of Liability

A limitation of liability clause limits liability under certain circumstances.  This clause excludes indirect damages that may occur under a breach of contract, and also limits the maximum damages to the amount paid under the agreement.
Force Majeure Clause

A force majeure clause should apply to each party to the agreement.  These clauses specify the events which enable either party to declare a force majeure event, how a party should notify its counter-party about the occurrence, and the consequences after a force majeure event has occurred.

Failure of Company to Perform Services Clause

A failure to perform services clause ensures that your clients understand the procedure should you not be able to perform your services.  It is important to allow your clients to agree to substitution of another professional and not require such substitution.
Inclement Weather Clause

An inclement weather clause relates to how your company will perform under certain weather conditions.  This clause ensures to your clients that you will continue your service obligations unless the location or area is deemed unsafe weather-wise to perform your obligations.
Is it true independent contractors can apply for unemployment? 
Yes.  As long as a person's unemployment is connected to the COVID-19 pandemic, temporary benefits can be made available to self-employed individuals, independent contractors, and "gig" economy employees.  State of Oregon Employment Department.  This is new for many independent contractors.  The Coronavirus Aid, Relief, and Economic Security (CARES) Act of 2020 was signed into law on March 27.  The CARES Act allows payment of Federal Pandemic Unemployment Compensation (FPUC).[1]
They also will be eligible to receive the additional $600 weekly Pandemic Unemployment Compensation.  "The Employment Department is currently reviewing all the new April 10, 2020 federal legislation and will provide more information once [it] receives the required U.S. Department of Labor guidance so that [it] can carry out these changes as quickly as possible."  Individuals should apply for these temporary new federal benefits through the Oregon Employment Department's Online Claim System. 
Other potentially helpful resources for solopreneurs
---
[1] FPUC is a program that provides unemployment assistance to an employee in addition to other unemployment benefits he or she is eligible to receive.  FPUC will be automatically paid if the employee receives normal unemployment insurance benefits and will be paid as a separate payment at the same time as the employee's other unemployment benefits.  FPUC is payable for weeks claimed beginning Sunday, March 29, 2020 through the week ending July 25, 2020.  The Oregon Employment Department has started issuing these payments to eligible individuals as of April 10, 2020.
Oregonians who are already eligible for regular Unemployment Insurance benefits and eligible for FPUC will receive two weekly payments; one for regular UI benefits, and an additional $600 payment.  Individuals will be receiving FPUC benefits using the same payment method as their regular UI benefits for the week.  FPUC payments will be paid for each week someone is eligible from March 29, 2020 through the week ending July 25, 2020.  The $600 payments will be retroactive for those eligible for payments.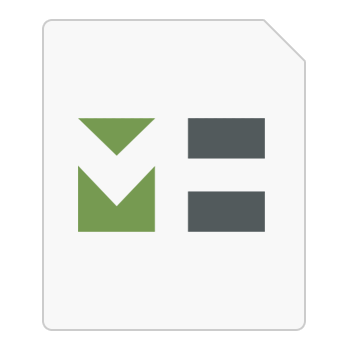 Download (263.8 KB PDF)