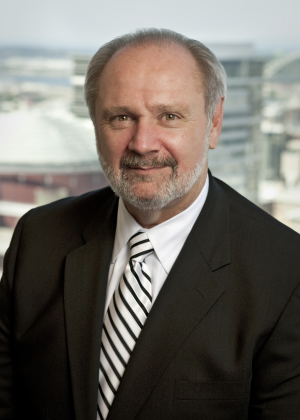 Lawyers have long charged by the hour, but as fees steadily rise each year, a few Portland firms and their business clients are hammering out more creative ways of paying the bills.
Alternative fee arrangements, a patchwork of fixed and contingency fees, stray from the traditional hourly fee and are tailored to each client. A firm might offer a discounted hourly rate, for example, in exchange for a bigger cut of a settlement.
With no exact formula, few lawyers are willing to take that risk. But a small group of lawyers in commercial litigation prefer to have skin in the game. Having a financial stake in the case encourages stronger partnerships with clients, they say.
"If they get stabbed, we bleed," said Dave Markowitz, a founding partner of Markowitz Herbold Glade & Mehlhaf PC.
Markowitz is one of the few with a long history of offering alternative fee arrangements. He and his counterparts say their piecemeal deals often end up being cheaper for the client and more financially lucrative for the firm.
Dave Aamodt, an of-counsel for MHGM and former associate general counsel for PGE, said he preferred to cut costs by controlling the number of staff assigned to a case, pre-approving billable tasks and assignments, and limiting document discovery - usually the most expensive work.
To see the complete article visit the Portland Business Journal.
Originally published in the April 26, 2013 Portland Business Journal.