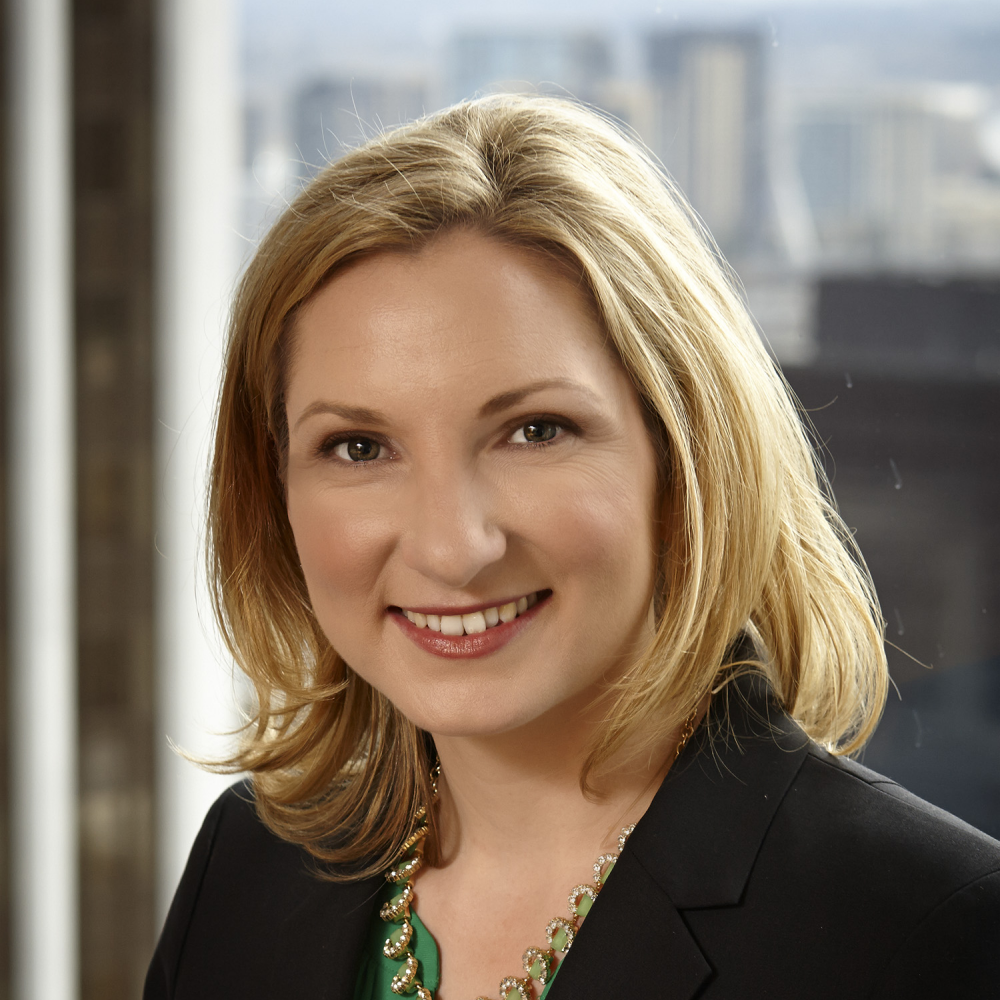 Laura Salerno Owens is a trial lawyer with broad experience representing employers and executives in single and class actions lawsuits. She represents clients in a variety of employment law issues including noncompetition/nonsolicitation agreements and trade secrets, wage and hour disputes, discrimination charges, sexual harassment allegations, and whistleblower claims. She also has experience litigating claims arising under the Family Medical Leave Act, the Oregon Family Leave Act and the Americans with Disabilities Act and representing clients before the Bureau of Labor and Industries (BOLI) and Equal Employment Opportunity Commission (EEOC).
Laura is equally adept at advocating for her clients in the courtroom and advising them in the boardroom.  She brings a trial lawyer's perspective to employment disputes, which enables her to quickly get to the heart of legal issues and develop a strategy to solve often-complex problems.  A natural "people person," Laura communicates effectively with business owners, opposing counsel, and judges.  One of her clients recently said "Laura provided good counsel in the negotiation of a complicated retirement agreement.  Her assistance was done in a timely manner, on budget, with outstanding client service.  Her advocacy led to a successful outcome for my case." 
Laura has significant experience in state and federal courts, mediations, and arbitrations.  She has first-chair jury trial experience, has taken and defended numerous depositions, and has argued key pretrial and dispositive motions. 
Laura has given more than 50 presentations and continuing education courses on various topics including general employment law, anti-discrimination and harassment, social media in the workplace, and the use of independent contractors. She has been recognized by Best Lawyers in America, named a Rising Star by Oregon Super Lawyers for the past five years, honored by the University of Oregon School of Law as an Outstanding Young Alumnus in 2016, and selected by the Portland Business Journal as a "Forty Under 40" in 2018.
Representative Litigation
Lead trial lawyer in wage and hour case tried to a jury
Lead counsel on corporate espionage case, successfully obtaining injunctive relief to protect client's trade secrets and enforce terms of nonsolicitation agreements
Represented group of salespeople in challenging terms of their former employer's noncompetition/ nonsolicitation agreements
Represented numerous executives in negotiating severance packages or terms of employment agreements
Prevailed on numerous agency complaints filed with the Bureau of Labor and Industries
Represented clients in judicial and private mediations and arbitrations
Defended national agribusiness and food producer in two Oregon class actions brought by workers alleging violations of wage and hour laws related to donning and doffing protective equipment
Defended national debt collection agency in defense of wage and hour class action
Conducted interviews of numerous putative class members in connection with defense of state agency in multiple class action suits brought by the U.S. Department of Labor alleging overtime violations
Awards and Honors
Forty Under 40 Honoree, Portland Business Journal, 2018
Recognition, Best Lawyers in America, 2017
Outstanding Young Alumnus Award, University of Oregon School of Law, 2016
Rising Star, Oregon Super Lawyers magazine, 2012 – present
Member Services Award, Oregon State Bar New Lawyers Division, 2013
Up & Coming Lawyer Honoree, Daily Journal of Commerce, 2012
Volunteer of the Year Award, Oregon State Bar New Lawyers Division, 2012
National Service to the Bar Award, American Bar Association, Young Lawyers Division, 2012
In the News
Experience and Affiliations
President, Federal Bar Association, 2016-2017, Executive Committee, 2014 - present; Treasurer, 2013 - 2014; Membership Co-Chair, 2012 - 2013; Younger Lawyers Division Co-Chair, 2010 - 2012; Board of Directors, 2009 – 2010
Chair, Ninth Circuit Lawyer Representatives, 2012 - 2014; Ninth Circuit Lawyer Representative, District of Oregon, 2011 – 2017
Member, Attorney Admissions Fund Committee, U.S. District Court, Oregon, 2016 - Present
Executive Committee, Owen M. Panner Inn of Court, 2012 - present; Member, 2008 - Present
Chair, Oregon Women Lawyers Rainmaking Dinner Committee, 2014 – 2015
Member, Rose Haven Board of Directors, 2016 - present
Coach, Jefferson High School Mock Trial Team, 2008 – Present
Mentor, University of Oregon School of Law, 2016-Present
Advisory Committee, Campaign for Equal Justice, 2017; Co-Chair, Large Firm Associates Committee, 2011 - 2014; Member, 2007 – 2014
Member, St. Andrew's Legal Clinic Race for Justice Steering Committee, 2008 - 2013
Education
University of Oregon School of Law — J.D.; Finalist in the Western Regional Thurgood Marshall Mock Trial Competition
University of California Los Angeles (UCLA) — B.A., summa cum laude, Phi Beta Kappa
Admitted to Practice
Oregon
U.S. District Court, District of Oregon